Are you hosting friends and family this summer? Stock up on these cookout essentials like easy summer snacks for kids, BBQ chicken, drinks, and more! Sam's Club has everything you need to pull off the best summer party. Check out the #SamsGrillAndChill deals already at great, low prices right now!
This post is sponsored by Savings.com
Easy Summer Snacks
I don't know about you, but I hear "mom I'm hungry" a lot during summer break, so it's important for me to stock up on the kids' favorite snacks. These Limited Edition Rice Krispies Treats are festive and fun for summer. You can even write sweet messages on them too! I added them to the summer snack bucket so the boys and their friends can grab a quick snack whenever they need one. They're also a great addition to BBQ's and pool parties – just grab a bucket and fill it up!
Don't forget these summer cookout essentials too, like Keebler Club Crackers, Simply Lemonade, Smart Water, M&M's, and more!
#SamsGrillandChill Giveaway!
Ten (10) winners will receive a $100 Sam's Plus Membership gift card from Sam's Club. Click the image below to submit your email address for the chance to win! The giveaway concludes on June 15th at 11:59 PM ET.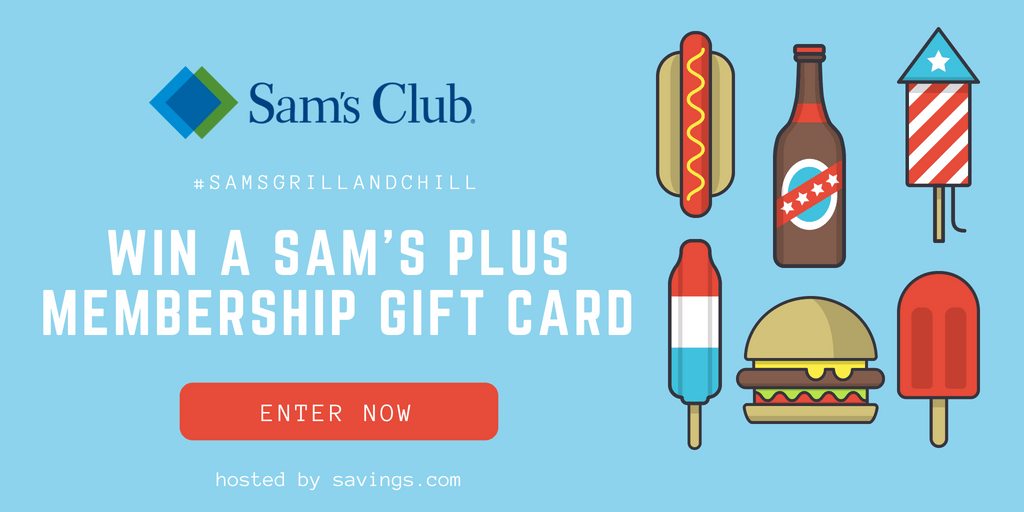 In addition to the giveaway, I wanted to remind you to look out for the Valpak envelopes in the mail. There could be $100 inside! Yep, you read that right!
Isn't that a great list of summer food favorites? What else do you plan on serving at your next summer party?
You Are Also Going to Love: