I've teamed up with Melissa from The Mommyhood Chronicles to offer one lucky reader a Dynacraft Shopkins Bike! For any girl or boy who is obsessed with Shopkins – this is the bike for them!
Here's what Melissa mentions about the Dynacraft Shopkins Bicycle:
When we received this bike it was very easy to set up! My husband was gone that day so I had to do it myself which could be a feat in and of itself. It was so seamless though! The bike contains a removable handlebar shopping basket that your little one can load up with Shopkins and take them for a long bike ride. My daughter loves to alternate her Shopkins in the basket because she says every Shopkin needs a ride. Funny girl!
The decorative set up of this bike is second to none. It features a sturdy frame with a colorful designs and Shopkins graphics. Along with the Shopkins theme on the bike itself, the Shopkins graphics are also seen on the padded seat and the hand bars. Seriously Hayley just stares at all her Shopkins and then tries to compare them to the ones on her bike. Also, Hayley wants to use this bike for many years so one of the key features is the seat is height adjustable so it grows with the child.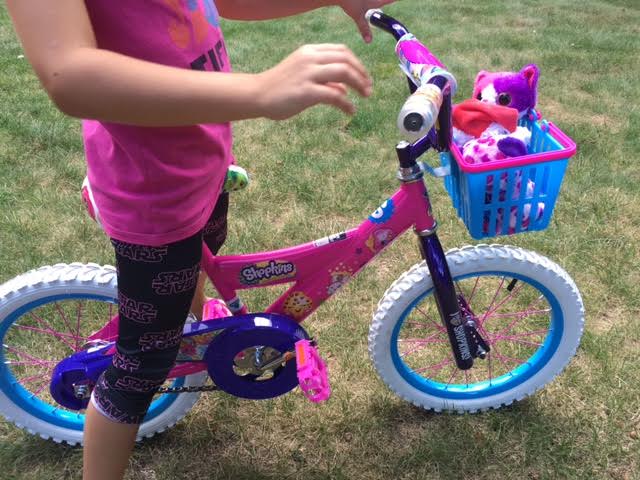 [Read more…]